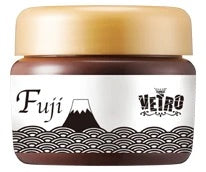 NEW VETRO PROTECT CLEAR FUJI 25 ml AUTHENTIC
$ 115.00

$ 115.00

Save $ 15
---
---
NEW & 100% AUTHENTIC 25 ml size 

Cure Time: LED 20-40 sec, UV 60 sec.  Made in Japan.
Base Fuji Clear has optimal adhesion and longevity with low acidity. High viscosity which is ideal to fill in imperfections of the nail.
4 weeks of long-lasting adhesion. *When used with VETRO colour and Top Gel.
No primer needed. *Sanding is required.
Works excellent for fill service when using e-file.
Ideal viscosity. It corrects minor irregularities of the natural nail plate without flowing to the skin.
Easy removal with gel nail removers and acetone. Soak time is 8 minutes with Soak Away solution.
How to use
After shaping the natural nails, remove loose cuticle and perform sanding using 180G file and sponge buffer or sanding band.
Remove dust with a nail brush.
Cleanse the nail plate with Nail Wipe or isopropyl alcohol.
Apply protect clear Fuji and cure.